With the help of my buddy JR, I've taken McKeehan deer hunting at the family farm in Derby several times since his spinal cord injury in Sept. 2016. The time and effort to round up all the gear, haul it in, set it up, tear it down again, haul it back home and put it away is an incredible amount of work; obviously, he has some special needs due to paraplegia. There are some turkeys at the Derby farm but they're in an area that isn't easily accessible with just a 4×4 pickup truck. This year, I got permission from the Iowa DNR to drive McKeehan into Stephen's Forest where he and I successfully bagged some turkeys prior to his spinal cord injury. My intent was to drive him in and set him up where JR and I had scouted and located some gobblers a few weeks prior. When my wife Staci mentioned this on Facebook, she said within minutes of her post Jeremy with Giving Back Outdoors commented that they would like to help McKeehan with a turkey hunt on private property. We thankfully accepted the offer and on April 14, he shot probably the biggest gobbler he's bagged since we've been hunting together.
I want to thank you Jeremy and the GBO team for what you did to make this happen successfully. GBO teammates Kinzer and Nate were so courteous and helpful; a couple of genuinely great guys. At your direction, they provided and took care of every detail from a sheet of plywood for McKeehan's wheelchair to sit on so he could easily maneuver it for comfortable shooting position, a stand for him to rest his shotgun on, a chair for me to sit on, great ground blind and decoy placement and most importantly, expert pre-hunt "scouting" to locate birds and know their patterns to improve (if not guarantee) a successful hunt on a specifically selected property I could drive my pickup truck into. All I had to do was bring McKeehan and his shotgun down to the property and the rest is history! And, all this in the midst of the COVID-19 pandemic. You and the GBO team worked with us to ensure McKeehan's health was priority and his exposure was limited only to me who he sees on a daily basis.
McKeehan and I have probably had our most favorite/rewarding times together as father and son hunting, riding motorcycles, hiking and climbing 14,000 ft. peaks in Colorado. With his spinal cord injury, many things are still possible but, finding a way to do them tends to be rather expensive and labor intensive. Riding motorcycles and climbing mountains aren't an option for us right now; perhaps someday we'll figure out a way to do those things again. As mentioned above, hunting takes a lot of time, preparation and planning for us now. But it is most certainly something we can still do together. With a busy work schedule and caring for McKeehan, life is very consuming these days. I can't tell you how much I appreciate all you and the GBO team did because, frankly, it personally saved me an incredible amount of time and energy.
The time McKeehan and I spent together on this hunt, the smile on his face, the laughter and conversation we shared, getting to call in some great gobblers and him bagging the best of the bunch is PRICELESS.
Thank you so much for all you and the GBO team do for folks like us. We appreciate you all.
Paul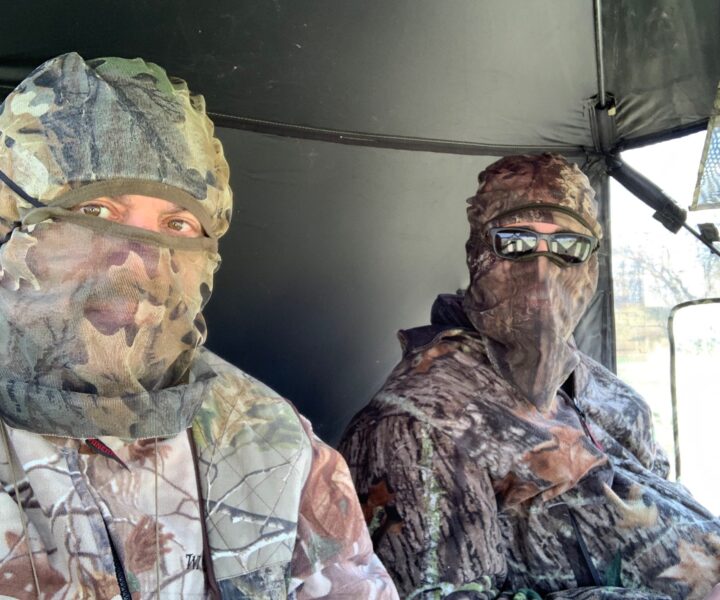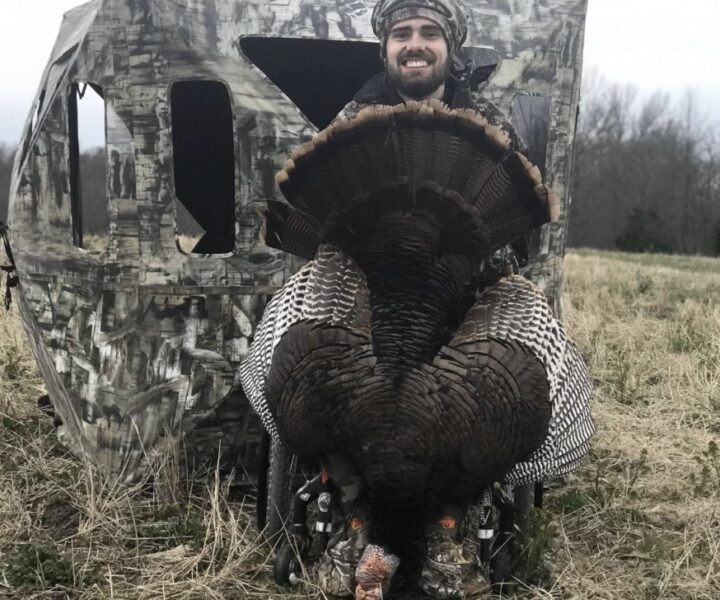 help us help others
please donate to Giving Back Outdoors
Lorem Ipsum is simply dummy text of the printing and typesetting industry. Lorem Ipsum has been the industry's standard dummy text ever since the 1500s