Lake Erie Fishing Adventure
I can not thank you enough for facilitating the Lake Erie fishing trip. It was truly a once-in-a-lifetime fishing trip. Our guides Pinney and Keely's professionalism, knowledge, and dedication played a key role in consistently putting us on to the bite; further enhancing the experience of an already unforgettable fishing trip. I can't thank you enough for the experience of a lifetime and the gratitude I have for what you guys are doing Giving Back Outdoors.
Brendan Lind, Army Captain
Thank you for the wonderful trip to Lake Erie and exciting experience! The fishing and camaraderie were amazing, and these positive memories will last for a lifetime! I am honored to accompany the group of veterans on this trip and was able to connect with new friends while enjoying one of the best weeks of my life catching walleye. The Boat Captains were amazing, professional anglers with experience on the water at Lake Erie, fishing techniques and locations where to catch the walleyes. They always had an eye on the weather and operations on the big water to make sure everyone was safe and had an enjoyable time. The trip was well organized and detailed making for a very enjoyable and relaxing adventure.
Brett Hora, Retired Army
I just wanted to send an email thanking you for a trip of a lifetime! It is incredible what you guys do for first responders, veterans, and also for the youth. I had the pleasure of being able to go on the Lake Erie trip in which I really didn't know what to expect. I have been an avid hunter and fisherman my whole life, but have never experienced the quality fishing that we had at Lake Erie. More importantly it was just an amazing experience being with other veterans sharing jokes, laughs, and stories. With currently building a house, selling my old one, and also work it was nice just to get away on a stress-free trip to decompress. Again, I want to thank you guys for everything that you do! The Lake Erie trip will be one of my most memorable trips that I have ever had the privilege to do, and it wouldn't have been possible without the support/work from you! I didn't know what to expect, but I left that trip feeling blessed! Thank you!
Jason Speers, Sergeant First Class, Army
First off I would like to thank you for all of what your organization does for Veterans, First Responders, and youth. It truly is an amazing organization! I was lucky enough to get the call from D.J. Pinney to go on a once-in-a-lifetime fishing trip to Lake Erie. To say the least the fishing was amazing but what was even better was to get to share the trip with seven other great individuals. The stories and laughs that we had shared with each other will last a lifetime. D.J. and Scott Keeley not only made sure we were on the fish, they shared their knowledge and made sure we were having a great time. This truly was a bucket list trip that made memories that will last a lifetime. Thank you again and for all you do.
SFC Donavon Speers
Would like to start off thanking Giving Back Outdoors for the opportunity to spend time fishing with a great group of veterans. During our trip we spent sharing military stories from each one of our careers. We had four members that are still active and four that had retired. It was a chance to bond with people that have sacrificed everything for the greater good of our country. The trip all in all was a huge success. Scott Keely and David Pinney provided a great service for the veterans. We caught well over a hundred and fifty walleye in three days of fishing. Thank you again for the chance and the opportunity to be a part of such a great cause.
Adam Conlon
I would like to thank you for the fishing trip to Lake Erie. It was an amazing trip! Scott Keeley and David Pinney did an excellent job coordinating everything.
Matt Coad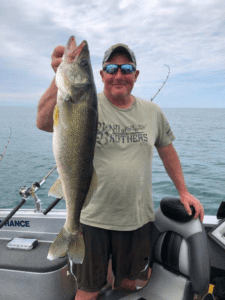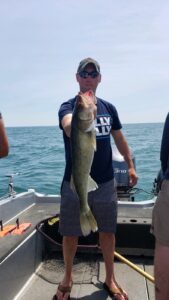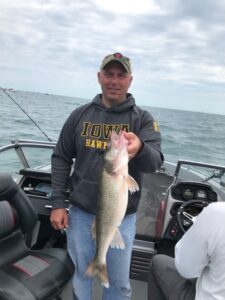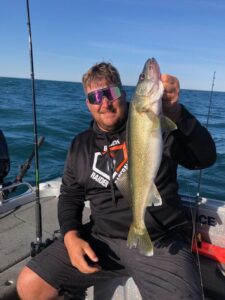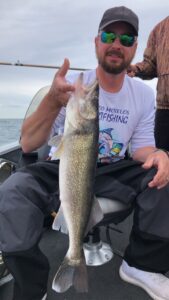 help us help others
please donate to Giving Back Outdoors
Lorem Ipsum is simply dummy text of the printing and typesetting industry. Lorem Ipsum has been the industry's standard dummy text ever since the 1500s