As a father and an absolute fanatic of all things outdoors, I'm in a constant state of searching for new opportunities to create memories with my kids doing things far away from the entrapments of all things electronic; if you're a parent, you know what I'm talking about. In early October 2020, a fellow Marine I served with in Fallujah, passed along a hunting opportunity to me with Giving Back Outdoors. After some phone calls with Jeremy McCarty and a bit of online research, I decided that I was staring at what many would consider a hunt of a lifetime. In no short order, that was exactly what I experienced and what follows below is my level best to describe how wonderful and grateful I am to the GBO team for allowing me to come out.
I'd first like to say thanks to GBO for extending the invitation to both me AND my son Tripp. My son is my shadow on most everything we do outdoors so allowing him to participate in this hunt generated a lifetime of memories he and I will always share together! Tripp and I enjoyed meeting everyone we came in contact with; Tripp especially liked hanging out with Kinzer. Kinzer Knust is one of the mentors at GBO who took us out on several hunts and was by our side when we harvested our buck; he provided valuable input the whole hunt. During our stay, I watched as Kinzer and Tripp connected with each other on all kinds of topics and Tripp was absorbing everything Kinzer was telling us about the area and whitetail hunting in Iowa. As a dad, I absolutely cherished these interactions as I knew Tripp was being taught things that I'd never get through to him. To Kinzer – while our time was short together, please know your positive influence on my son was worth more to me than you'll ever know, even a trophy whitetail! You encompass what Giving Back Outdoors is all about; hunting is so much more that just what falls into the crosshairs…
I'd also like to say thanks to Julie McCarty. When I committed to coming out, several things had to occur in fairly short order. Julie ensured that all of my paperwork was submitted correctly and on time. This was a major hurdle to pass to ensure I was licensed correctly to hunt. During our stay, Tripp and I were able to spend some time with Julie and her husband Jeremy and sincerely appreciate all that she did to make us feel welcome. I know it takes a lot of moving parts working together to make GBO work and my experience with them was top notch.
When hunting deer, there is usually some downtime between hunts; Jeremy and the gang didn't let the grass grow under our feet. When we weren't hunting, we target practiced, went pheasant hunting, scouted for deer, goose hunted, trapped, watched turkeys, and even squeezed in some time to play on some pond ice. All wonderful experiences that I was not expecting, but generated a lifetime of memories for Tripp and I. Thank you so much for this!
To Matt Jones, Mitch Cashatt, and Hunter Albers – you guys rock!
Matt – Thanks for treating Tripp as one of your own! I appreciate your kindness and willingness to expose us to new things we don't have availability to in Virginia.
Mitch – I can only tell you that our time together generated one hell of a story Tripp won't soon forget…
Hunter – Thanks for all your help my friend! Tripp tells me we're gonna try the white handkerchief trick you spoke about while we were waiting in the blind. I wish you the best of luck with your journey towards your military career.
In closing, I wish there were more organizations like Giving Back Outdoors. All it takes to make a positive influence in someone's life is one interaction, one trip, one conversation. In my case, one hunt. I will remember my time in Iowa with the GBO team as some of the best time I've ever had hunting…ever. Please know that both my son and I cherished this experience and recommend it wholeheartedly to anyone out there looking to connect to the great outdoors!
Sincerely – Chad Ellinger (USMC)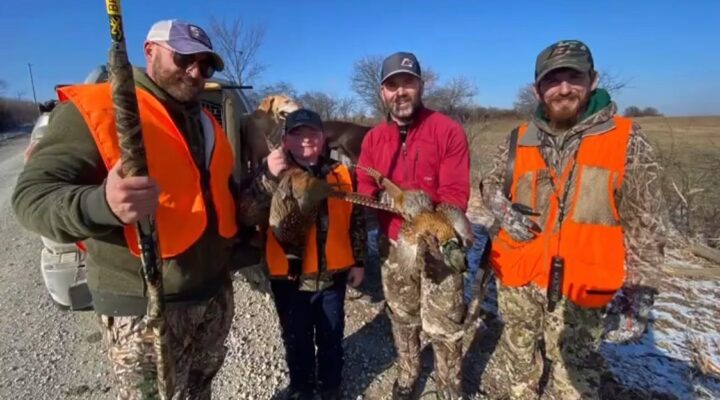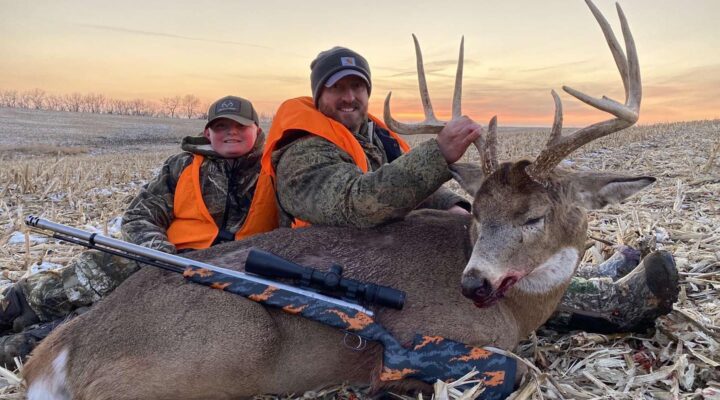 help us help others
please donate to Giving Back Outdoors
Lorem Ipsum is simply dummy text of the printing and typesetting industry. Lorem Ipsum has been the industry's standard dummy text ever since the 1500s