I cannot state enough how hospitable and accommodating Giving Back Outdoors (GBO) was for my fellow Marines and me during a GBO-sponsored turkey hunt in Southern Iowa during April, 2021. Not only was the hunt an experience I will remember my entire life, but it was one of the too-rare opportunities I had to spend time with the same men I served with stateside and in Iraq nearly 15 years ago. Thanks to GBO, we were able to enjoy the same camaraderie we experienced when we were all on Active Duty together.
This was my first time hunting turkeys, and not only did I fill my tag within the first hour, but Jeremy of GBO acted as a guide and taught me the tricks of the trade, which I can apply turkey hunting on my own in the future.
Again, I can't speak highly enough of the experience and especially all the GBO staff who supported our platoon mini-reunion. They put in countless hours and immeasurable effort to serve those who served. Thank you GBO.
Caleb Captain, USMC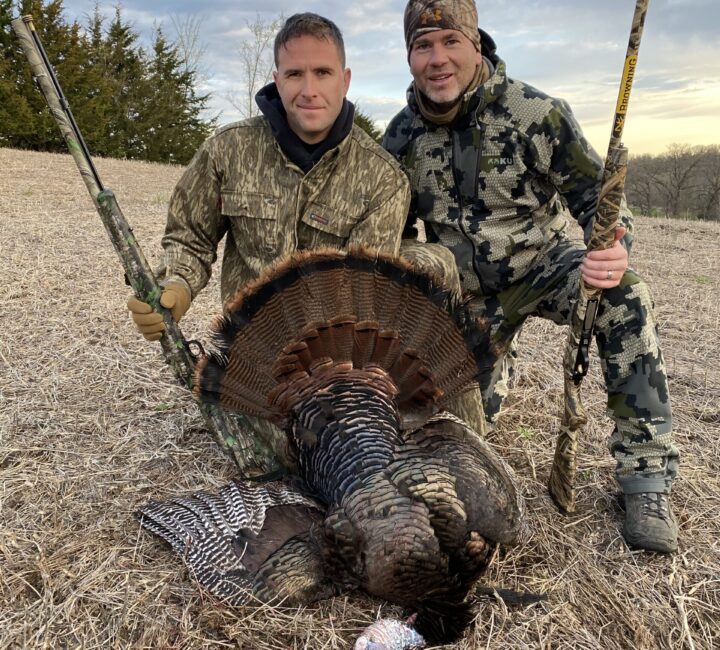 help us help others
please donate to Giving Back Outdoors
Lorem Ipsum is simply dummy text of the printing and typesetting industry. Lorem Ipsum has been the industry's standard dummy text ever since the 1500s